8 Fun Family Events In April And May!
Wednesday, 11.04.2018
All work and no play creates a dull mind, and makes it harder for kids to expand their creative and out-of-the-box thinking! So here's a list of family friendly events that are happening in April and May 2018 for you to pick and choose from!
The Nightingale
March 7 – April 20
KC Arts Centre, 11 Unity Street, S239035
More info: http://www.srt.com.sg/show/thenightingale/
Due to popular demand, SRT's The Little Company brings you its refreshing take on Hans Christian Andersen's well-loved fairy tale. Directed by Kate Golledge (Chicken Little, Treasure Island, Red Riding Hood), The Nightingale is a joyful burst of song that reminds us to appreciate and value the world around us.
With catchy rhymes and clever dialogue, it is a 'trill-ing' show that will definitely captivate young audiences!
NAFA Arts Festival 2018
April 13 – June 3
NAFA Campus, 80 Bencoolen St, S189655
More info: https://www.nafa.edu.sg/events/nafa-arts-festival-2018
As part of NAFA's celebrations for its 80 years of establishment and achievements, NAFA Arts Festival 2018 aims to showcase the academy's diverse artistic talents.
What awaits your family are themed festival markets, including children and adult art workshops, interactive floor murals, a classic outdoor movie screening for heritage buffs, a Harajuku-themed fashion parade, a book fair, and artist makers market. The Arts Festival will culminate with a closing carnival on 2 to 3 June at NAFA Campus 1, with yet another series of festivities for everyone to enjoy.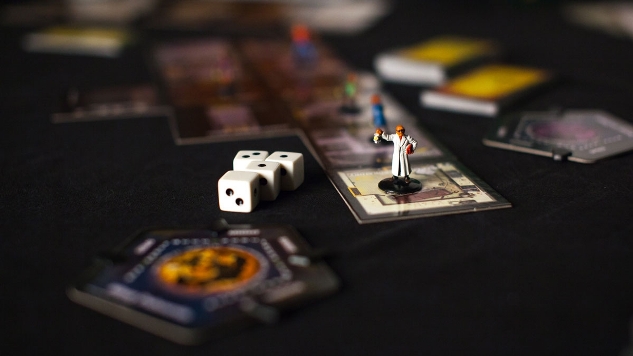 Resident: Game-making
April 14, 21, 28 from 2pm to 5pm
library@orchard, 277 Orchard Rd, S238858
More info: https://www.nlb.gov.sg/golibrary2/e/resident-game-making-65837773
The Design Cultivation is doing a residency with library@orchard, and is tapping on the ability of games – how they make us feel a range of emotions, bring us through new perspectives, and take on new identities. They aim to explore how games can be used to invoke empathy, so drop by during these sessions to collaborate, participate, and discover how tabletop games can be used for social good!
Circus 1903: The Golden Age of Circus
April 18 – April 29
Mastercard Theatres at Marina Bay Sands, 10 Bayfront Ave, S018956
More info: https://www.sistic.com.sg/events/circus0418#HIzc9tOItCHiXGfc.97
The producers of the world's biggest magic show, The Illusionists have teamed up with the award winning puppeteers from War Horse to present a thrilling turn of the century circus spectacular.
Sensational puppetry puts Elephants back in the ring as never seen before along with a huge cast of the most unique, amazing and dangerous circus acts from all four corners of the world, from strong men to contortionists, acrobats to musicians, high wire and much more!
Already Elsewhere
April 26 – May 12
Gallery I, Festival House, 1 Old Parliament Lane, S179429
More info: https://sifa.sg/programmes/already-elsewhere/
Light is charged with creation. With the elemental. Volcanoes spewing molten rocks. The rising slant of a new day. The aloof light of a star. The bioluminescence of a firefly. Inspired by a moment of sublime disbelief on the edge of a Balinese rice paddy on the rim of a volcano, Already Elsewhere is an immersive light and sound installation by Adelaide-based artist Geoff Cobham that uses light to transform space and alter perception.
Shakespeare in the Park – Julius Caesar
May 2 – May 27
Fort Canning Park, River Valley Rd, S179037
More info: http://www.srt.com.sg/show/juliuscaesar/
Shakespeare in the Park makes its highly-anticipated return in May 2018 with Julius Caesar. Directed by Guy Unsworth (Hand to God), this production sees Shakespeare's political thriller brought to life against a backdrop of modern-day international relations and global current affairs.
Trouble brews as the weather grows disturbingly ominous, and plots to assassinate the ever ambitious Caesar are hatched. Are Caesar's conspirators truly doing a righteous deed? Or is chaos and defeat inevitable?
Imaginarium: Into The Space Of Time
May 6 – 26 August
Singapore Art Museum, 71 Bras Basah Rd, S189555
More info: https://www.singaporeartmuseum.sg/exhibitions/upcoming.html
Singapore Art Museum invites all dauntless time-travelers to Imaginarium: Into the Space of Time, the eighth edition of the museum's annual family-friendly exhibition.
Mysterious yet imbued in every living being, time has fascinated humankind for ages. From charting the movements of planets to cataloguing our days, new tools of measure are constantly being created to frame or direct our lives.
Through immersive and interactive artworks by artists from the region and around the world, the 2018 edition of Imaginarium invites you to engage your senses and expand your horizons in this journey through time.
Artbox Singapore 2018
May 25 - June 3
Bayfront Event Space, 12A Bayfront Ave, S018970
More info: http://www.artbox.sg/
This year's edition of Artbox will be taking over the entire Bayfront Event Space and is 3 times bigger than last year. Artbox is set to be Singapore's largest creative market, comprising of close to 400 regional vendors hailing from all over Asia, especially from Thailand and Singapore! A market with offerings for all ages, do anticipate many interactive elements and activities, creative art installations, wide variety of delectable food. Join them in their yearly getaway from city-life into the Oasis this May.
Recommended read: THE POWER OF MINDFULNESS
---
Let us guide you through the parenting journey and receive updates on parenting tips, freebies & promotions. Join our community and like us on Facebook!